As the competition for consumer attention increases, it is important to focus on trust-building. And when 80% of online shoppers trust reviews and ratings on the internet, that's exactly what you need to get. But getting customers to drop your reviews and ratings can be tough.

At Expert Village Media, we're always trying to partner with the best Shopify apps to enable you to do more with ours. In our zeal to do the same, we're happy to announce our recent partnership and integration with one of the best Shopify apps that helps stores create customized customer account pages – Flits.

With this integration, you will be able to use the Photo Reviews and Testimonials app to request and showcase reviews and ratings on your store. At the same time, you will be able to reward your customers with in-store credits to drop the reviews using Flits. What's more? They can see how many credits they earn in the Flits customer account page, keeping them motivated to continue reviewing your products.
Shopify apps you Must have For this integration:
Photo reviews and testimonials by Expert Village Media
Flits customer account pages

Step by Step Details of the Integration
Step 1: Make sure you have both Flits and Photo Reviews and Testimonials installed on your Shopify store.

Step 2: Log into your Shopify store admin and go to the Flits app dashboard. Click on Integrations.

Step 3: After clicking on Integrations, you will see the EVM Photo Reviews and Testimonials app.

If you are not on the Advance, Professional or Enterprise Plan, that has the store credits add-on, you will not be able to access this integration.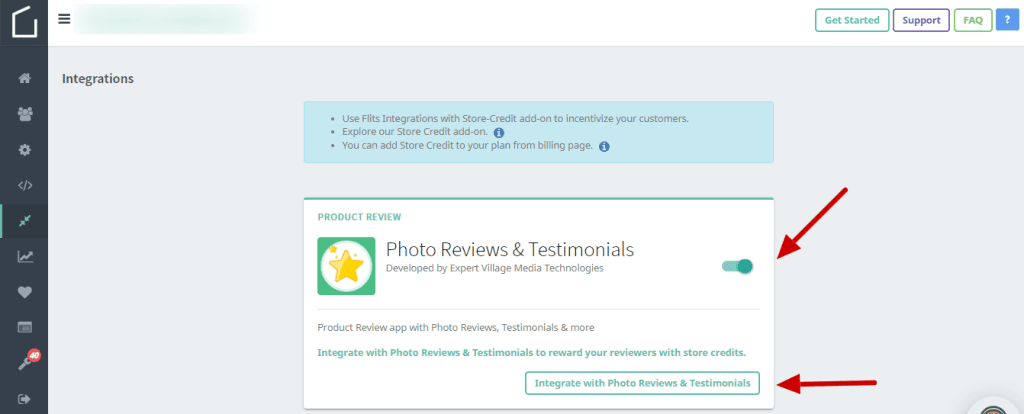 Step 4: Toggle the switch on to enable the integration. You will see the toggle button turn green when you do so.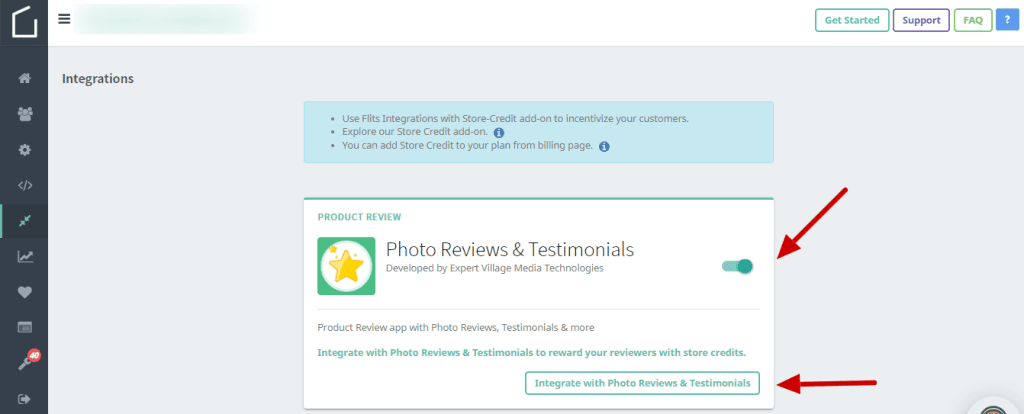 Step 5: Click on 'Integrate with Photo Reviews and Testimonials'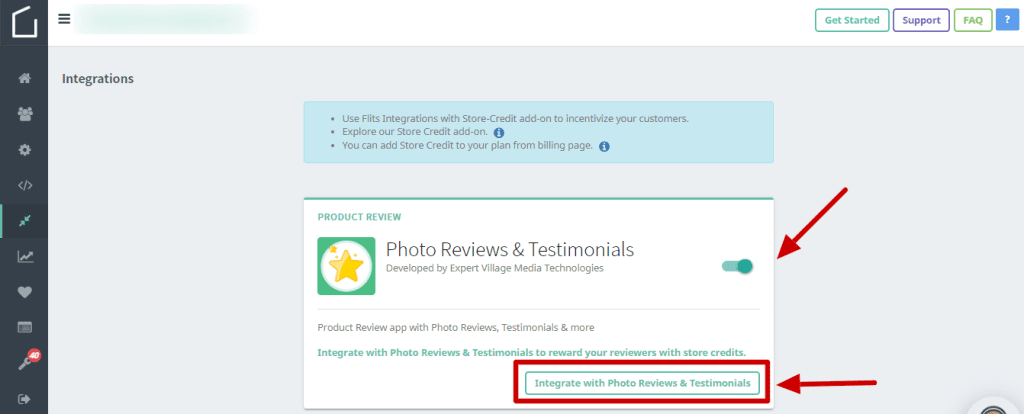 Step 6: When you complete step 5, you will be taken to the EVM Photo Reviews and Testimonials app integration tab. Toggle the switch you see here to enable the integration.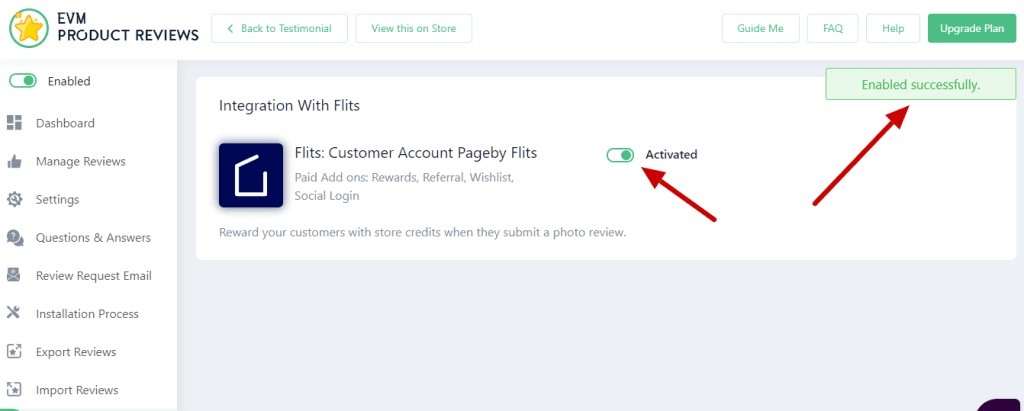 Once the customer has left a review, they will automatically receive a reward for the same as store credits.
Ready to turn customers into loyal customers and get more reviews and ratings on your products? Install the apps now.
Want to learn more about why you need to collect and display photo reviews and testimonials on your Shopify store? Don't forget to read this article: